HELLO THERE! Hoje a conversa é com quem vai para os Estados Unidos pela primeira vez, ou com quem precisa relembrar alguns detalhes  antes da viagem. 😛 
Preparamos um guia para ajudá-lo(a) a viajar e voltar para casa com confiança, com segurança e sem contratempos!!
*Para conhecer a pronúncia das palavras, indico o nosso amigo "Google Translator" ou, melhor ainda, o site Linguee, ok?
LET'S START!
Algumas palavras importantes:     
confirmation number – É o número de confirmação personalizado que dão a você quando compra a passagem
check-in counter – guiche de check-in
boarding pass – cartão de embarque

departure gate – portão de embarque
carry-on luggage – as malas menores que embarcam com você
excess baggage/overweight – excesso de bagagem
window or isle seat – assento janela ou corredor do avião

delay – atraso
departure – partida

flight – vôo
flight attendant – comissário(a) de bordo
gate – portão
non-stop – sem escala
ticket – passagem
airline counter – balcão da linha aérea
AT THE ARRIVAL (Chegada)
baggage claim area – local onde retirará suas malas; baggage carousel, aquela esteira que fica girando as malas
customs – alfandega
immigration – imigração
immigration officers – fiscais da imigração
STEPS
1 – PASS THROUGH IMMIGRATION (essa parte dá um frio na barriga de todo mundo, mas não é nada demais! Detalhamos o processo mais abaixo)
2 – PICK UP YOUR BAGS (Baggage Claim Area)
3 – GO THROUGH CUSTOMS – Passar pela alfândega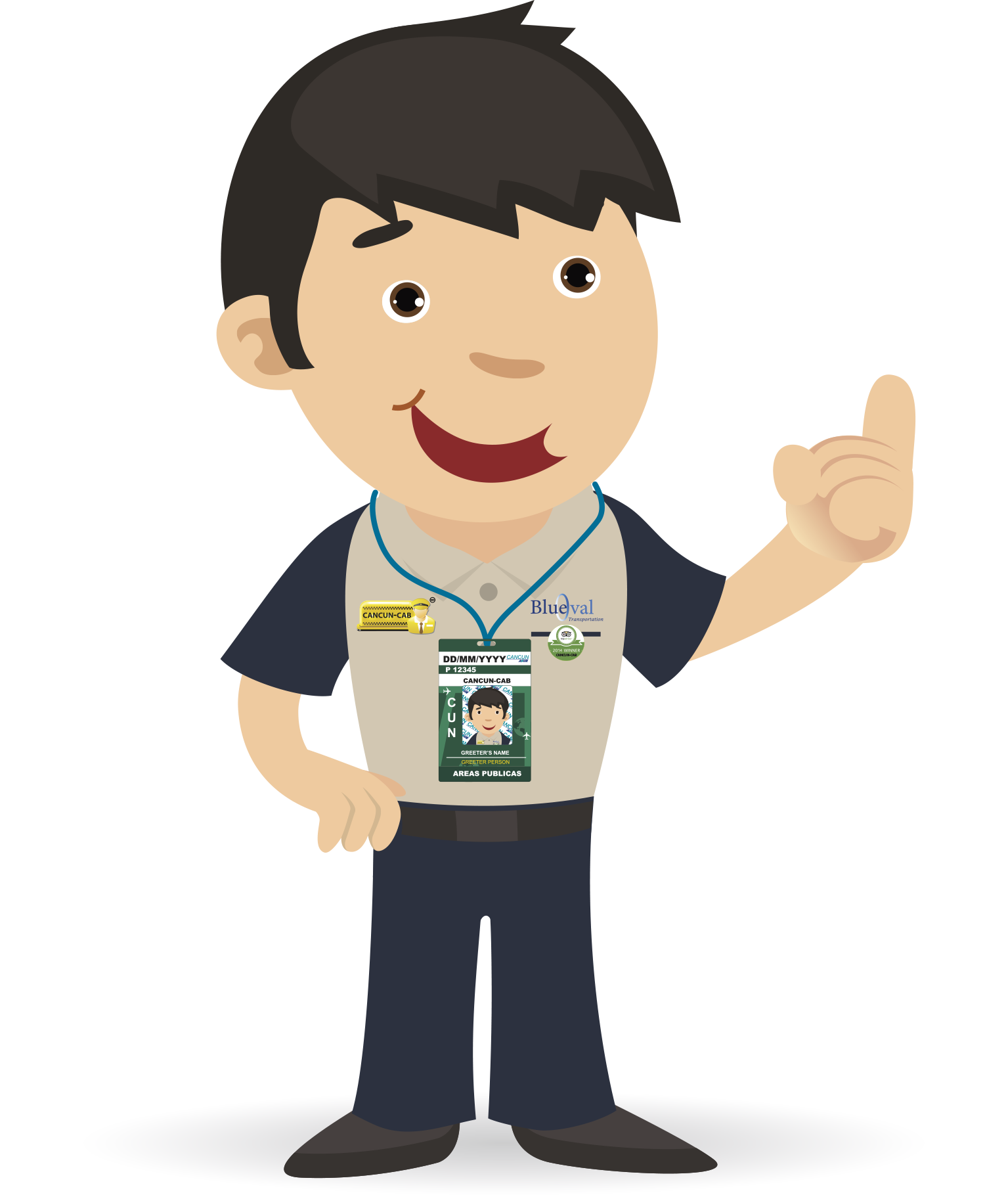 Where is the luggage from Brazil's flight? / Where's the Baggage Claim area? – Onde está a bagagem do voo do Brasil?
My luggage has not arrived – Minha mala não chegou
Where can I take a cab? – Onde posso pegar um táxi?
IMMIGRATION AND CUSTOMS – Perguntas mais frequentes e algumas dicas:
Q: Can I/Could I/ May I see your passport (and forms) , please? Posso ver seu passaporte – e formulário, por favor?
A: Here it is. – Aqui está.) / Here they are. – Aqui estão
2)  Q: How long are you staying? / How long will you be staying? / How long are you planning to stay? – Por quanto tempo você ficará nos EUA? Por quanto tempo você pretende ficar?
A: I'm staying for… I'll be staying for…
3) Q: Where are you coming from? / What is your country of residence? – De onde você vem? Qual o seu país natal?
A: I'm from Brazil. / I'm coming from Brazil.  
4) Q: What's the purpose of your visit? / Why are you visiting the States? – Qual o propósito da sua viagem? Por que você está visitando os EUA?
A: I'm here on business. – Estou a trabalho. / I'm here on vacation. – Estou aqui em férias
5) -Q: Where will you be staying? Onde você vai ficar/ se hospedar?
A: I'll be staying at a hotel/ friend's house at [ENDEREÇO]. -Ficarei em um hotel/ na casa de um amigo.)
6) – What is the country/city of your final destination? -Qual país/cidade será seu destino final?)
– It's Brazil
7) – What do you do back home? O que você faz? / What's your job? – Qual é seu trabalho?
-I work with marketing
8) – Have you been to the USA before? – Você já veio aos EUA antes?
–  Yes, on businness/ on vacation. – Sim, de férias/ a negócios
9) Can I see your references, reservations/ tickets? Posso ver suas referências, reservas e passagens?
– Here they are. – Aqui estão
*Não se esqueça de deixar à mão o endereço de seu hotel, passagem de volta e algum telefone de referência para caso o fiscal peça.
10) Have a great staying/ Enjoy your trip! Tenha uma boa viagem!/ Aproveite sua viagem!
– Thank you! Have a great day!. – Obrigado(a)! Tenha um bom dia!
VOCABULÁRIO PARA A VOLTA! 
AT THE AIRPORT
Can I see your passport and ticket please? – Posso ver seu passaporte e passagem, por favor?
How many bags are you checking? – Quantas malas está levando?
Do you have any carry-on luggage? Você tem alguma bagagem de mão?
Can you place your bag on the scale? Pode colocar a bagagem na balança?
AT THE AIRPLANE
Could you put me on a window/isle seat? – Você pode me colocar na janela/corredor?
Can I take this as carry-on luggage? – Posso levar isso como bagagem de mão?
What gate number is it? – Qual é o portão?
Will there be any delay? – Vai ter algum atraso?
How much is the excess baggage charge? – Qual o valor da taxa por excesso de bagagem?
Do I need to go through customs? – Preciso passar pela alfândega?
I HOPE YOU ENJOY YOUR TRIP!!!!!! Caso queira marcar uma aula somente para praticar os termos de sua viagem, fale conosco através do email atendimento@taliandfriends.com.br
Quais conteúdos você gostaria de ver no nosso blog? Fala pra gente!!!